CVault 8 Liter Commercial Humidity Storage Container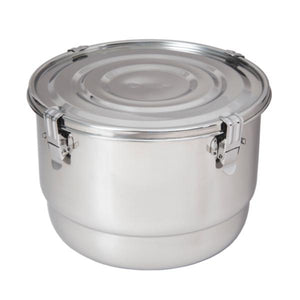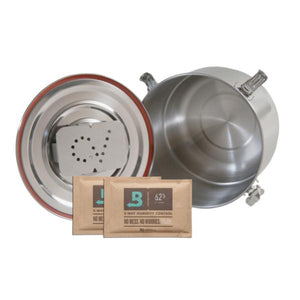 CVault 8 Liter Commercial Humidity Storage Container


CVault 8 Liter Commercial Humidity Storage Container
One or our large Commercial CVault container sizes. Constructed of high quality 18/10 food grade stainless steel along it's patented airtight latch and container seal that is impenetrable by light. This 8 Liter curing container is a wonder to keep the freshness and humidity in whatever you store in it to keep it aromatic and fresh as the day it was created.
The lid works with three latches that allows you to snap on the lid. ¼ inch wide silicone seal to ensure an airtight seal. The top of lid can be written on with a NON-PERMANENT marker and relabeled as vault contents change.
The Industrial Latch Design is Engineered to provide an airtight seal; locking in product freshness. CVault is Stackable, Buy multiples for different varieties; containers are stackable and save space. Cvault has a Pak holder specifically designed to hold your Boveda Humidity control packet. Boveda provides the cleanest and most purified humidity of all other products available on the market today.
Looking for a Humidity Controlled Storage Container? Then the CVault is what you need. This food grade stainless steel is an airtight container that is impenetrable by light. Together with the power of humidity, you will see the difference in keeping your tobacco, foods or herbs in a true state of freshness.
Specifications
Interior Diameter: 10″ or 26 CM
Depth / Height: 7″ or 18 CM
Thick ¼ food grade silicone seal
Includes (2) 67-gram Boveda two-way humidity pack
Capacity: 1 lb. / 16 ounces