Vape Mood LIT 510 Thread Battery Bundle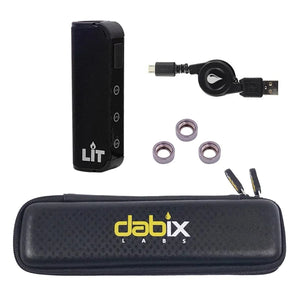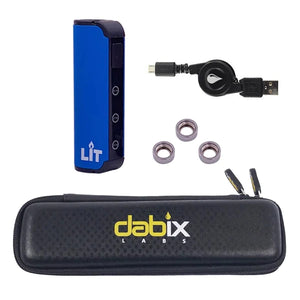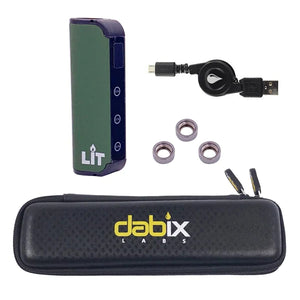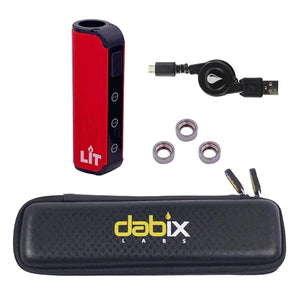 Vape Mood LIT 510 Thread Battery Bundle


Vape Mood LIT 510 Thread Battery Bundle
What's Included in this Bundle:
Vape Mood Lit 510 Battery (Choose Color)
Dabix Labs Zippered Carry Case
3x VapeMood Lit Magnetic Rings
1x Dabix Labs Retractable USB Charger
Say hello to the new Vape Mood LIT Battery! This variable voltage battery is not only powerful but extremely discreet. This 450mAh Battery has the power to last, and the strong magnetic adapter ensures that your cartridge won't fall out!
The LIT is perfect for thicker oils, with three voltage settings and a 10 second pre-heat you'll always have the perfect setting for your oils and concentrates. Measuring in at just 2.5" tall, this unit is ideal for on the go vaping. Carry it in a pocket or a purse, and use it anywhere! The cartridge hole can fit up to a 10mm cartridge as well!
Fits nearly all 510 thread Cartridges!
Oil Cartridges can vary in size, and many units are unable to fit the larger, oversized cartridges. The LIT's large  (11mm) Cartridge hole is large enough to fit nearly all oil cartridges on the market!
Voltage Settings:
Green: 3.0v
Blue: 3.5v
Red: 4.0v
10 Second Preheat (1.8v) can be activated with two rapid clicks.