Dabix Labs ION Battery Bundle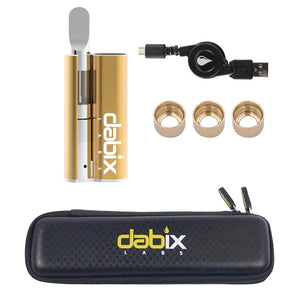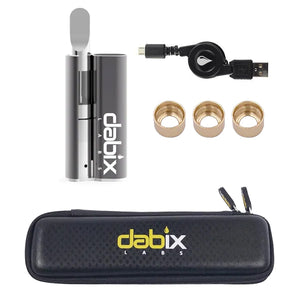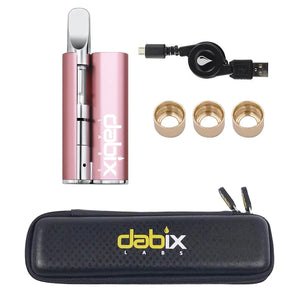 Dabix Labs ION Battery Bundle


Dabix Labs ION Battery Bundle
What's included in bundle:

1x Dabix ION Battery (Choose Color)
1x Dabix Labs Zippered Carry Case
1x Dabix Labs Retractable USB Charging Cord
3x Dabix ION Magnetic Rings
The new Dabix Labs ION is a discreet battery for your 510 threaded cartridges! Featuring a 380mAh Battery, 3.5v consistent output, and magnetic connection technology; the ION is sure to be your new favorite battery mod! No buttons to press, simply inhale and the autodraw battery hits like a champ! This simple to use battery is a very compact and stylish design, perfect for daily use or on the go sessions.
Fits nearly all 510 thread Cartridges!
Oil Cartridges can vary in size, and many units are unable to fit the larger, oversized cartridges. The ION's large  (11mm) Cartridge hole is large enough to fit nearly all oil cartridges on the market!
Simple to Use
No need to push and hold a button to use this battery, just inhale and enjoy! The battery has a stealthy breathing LED indicator as you take a draw. Charge the battery quickly with the included USB cable, the red light at the base of the battery indicates the unit is charging, the light will turn off automatically when the battery is fully charged. When the battery has a full charge it will blink the red light 20 times.
Magnetic Technology
No more frustration with having to thread your cartridge into the battery every time you want to fill it or change it, just screw the included magnetic ring onto the bottom of your cartridge and it snaps right into the unit! The ION's cartridge hole has an 11mm diameter.
What's Included:
ION Mod Battery
2 Magnetic Ring Adapters
Micro USB Charging Cable
User Manual
Customer Reviews
Write a Review
Ask a Question
Filter Reviews:
Great Product
prices
some
issues
gifts
stinger
charge
Customer Reviews
Write a Review
Ask a Question
Filter Reviews:
Great Product
prices
some
issues
gifts
stinger
charge