Da Buddha Vaporizer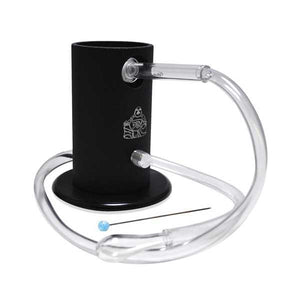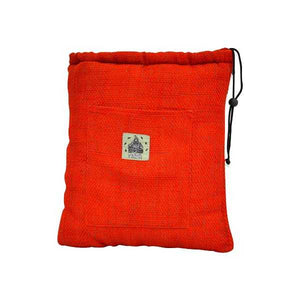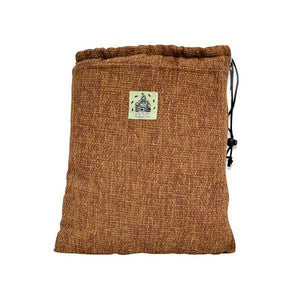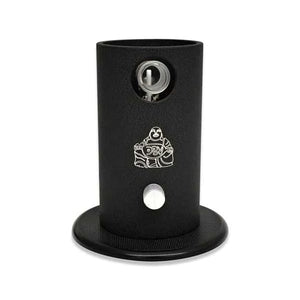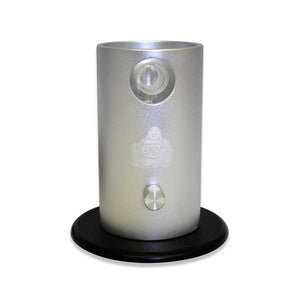 Da Buddha Vaporizer


Da Buddha Vaporizer
This device is intended for aromatherapy purposes only.
The Da Buddha by 7th Floor is a powerful yet economic tabletop vaporizer. Designed and assembled in the USA, this unit utilizes ceramic elements as well as glass on glass to produce high quality and flavorful vapor. The hands free whip delivery system and analog temperature dial are great for ease of use, and the included carrying case makes it easy to travel with.
It's simple to use, just turn it on and set it to your desired temperature, then load your aromatic blend into the glass wand and connect it to the heater cover. We recommend regular maintenance to ensure optimal functionality. The glass elements can easily be cleaned by soaking in isopropyl alcohol, and the screen and whip may be replaced as needed to ensure the best possible vaporizing experience.
What's included:
Da Buddha Vaporizer

Whip / Wand Assembly

3 Replacement Screens

Stir Tool

Padded Hemp Travel Bag (Colors Vary)

User Manual
Why choose a Da Buddha?
Ceramic heating element provides even convective heat, reducing the risk of combustion
Glass-on-glass components provide great tasting vapor, and easy cleaning access
Temperature is adjustable to fit your chosen herbal blend, as well as your personal inhale speed
Aircraft-grade Aluminium Housing ensures durablity and strength
Padded Storage Bag made of the same Hempster material as the standard SSV storage bag.
Ceramic Heating Element
Long lasting, tested for 10+ years
Extremely fast heat up time
Oxidation and degradation resistant
The ceramic heater is the foundation of all 7th Floor vaporizers. Tested 24/7 for 10+ years now, the ceramic heater is the quickest and longest-lasting heater in any vape on the market. 7th Floor is the first company in the industry to offer this type of ceramic heater. 
Variable Convective Heat
Adjust the heat to find any herbal blend or essential oil
Find the setting that fits your personal inhale speed
Remove the knob to set the indicator where you want
Everyone inhales at a different speed, so for convection vapes, setting the heat to a specific number produces different results from person to person. Additionally, all herbal blends and essential oils vaporize differently. We have left out those numbered settings so that you can find the temperature that works best for you. The removable knob allows you to set the indicator wherever you prefer to mark your "sweet spot".